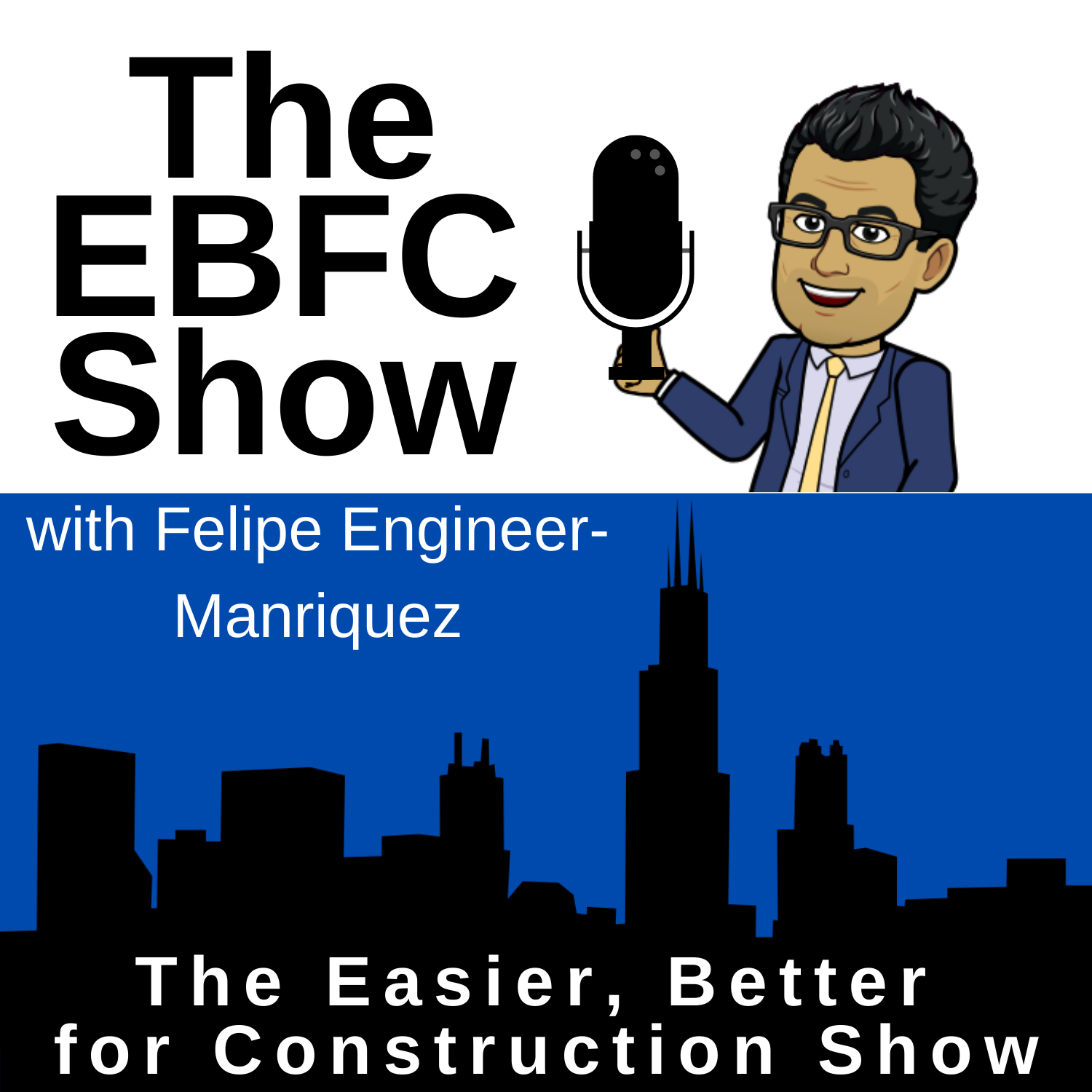 How does critical path method (traditional waterfall project management), Last Planner System, and Scrum work or fight? Jason and Felipe dug into this and how some Lean practitioners neglect to PDCA their approaches, tools, and methods.  Jason Schroeder is the owner of Elevate Construction. He is dedicated to helping people
✅ Develop remarkable leaders
✅ Create highly effective teams
✅ Train your workforce
✅ Create operational excellence in your company and on your projects
Find out why Jason is passionate about bringing your vision of quality, excellence, and progress to life via his books or podcast. I highly recommend his books and work for anyone in design and construction. 
Elevating Construction Superintendents:  A Principle Based Leadership Guide for Assistant Supers and Superintendents in Construction
Available on Amazon at https://www.amazon.com/dp/B08P4TGHJH/ref=cm_sw_em_r_mt_dp_BKWJ27M8KEFZ7884D5GG
Elevating Construction Takt Planning:  A Fable & Instructional Guide about Creating Stability & Flow on Projects with Takt Supporting Last Planner® & Scrum! 
Available on Amazon at https://www.amazon.com/dp/B08Y5KRYBL/ref=cm_sw_em_r_mt_dp_9S57YA9Z7F8CXGFJHBYR
Elevate Construction Podcast: Interviews, training, and techniques to make the built environment better for the workers, customers, companies, and the industry as a whole Subscribe here at https://podcasts.apple.com/us/podcast/elevate-construction/id1518326010  
Link to the free Scrum Guide available in over 30 languages: https://scrumguides.org/ 
Connect with Jason via
Email at jasons@elevateconstructionist.com 
Website at www.elevateconstructionist.com 
Facebook at https://www.facebook.com/elevateconstructionllc 
LinkedIn at https://www.linkedin.com/company/elevate-construction-ist/ 
YouTube at https://www.youtube.com/channel/UCzQDevqQP19L4LePuqma3Fg?view_as=subscriber 
Connect with Felipe via
LinkedIn at https://www.linkedin.com/in/engineerfelipe 
Twitter at https://twitter.com/felipe_engineer  
Instagram at https://www.instagram.com/thefelipeengineer  
I was on Jason's 131st episode.  You can take a listen here.
Ep.131 – How to Implement Scrum in Construction Feat. Felipe Engineer
https://www.elevateconstructionist.com/podcast-feed/episode/fe73ddb5/ep131-how-to-implement-scrum-in-construction-feat-felipe-engineer
Today's episode is sponsored by Construction Accelerator. Construction Accelerator is an online learning system for teams and individuals that offers short, in-depth videos on numerous Lean topics for Builders and Designers to discuss and implement, just like on t his podcast. This is tangible knowledge at your fingertips in the field, in the office, or at home. Support your lean Lean learning at your own pace. Learn more at http://trycanow.com/ 
Today's episode is also sponsored by the Lean Construction Institute (LCI). This non-profit organization operates as a catalyst to transform the industry through Lean project delivery using an operating system centered on a common language, fundamental principles, and basic practices. Learn more at https://www.leanconstruction.org
––––––––––––––––––––––––––––––
The EBFC Show Intro Music: California by MusicbyAden https://soundcloud.com/musicbyaden  
Creative Commons — Attribution-ShareAlike 3.0 Unported — CC BY-SA 3.0
Free Download / Stream: https://bit.ly/al-california 
Music promoted by Audio Library https://youtu.be/oZ3vUFdPAjI 
––––––––––––––––––––––––––––––